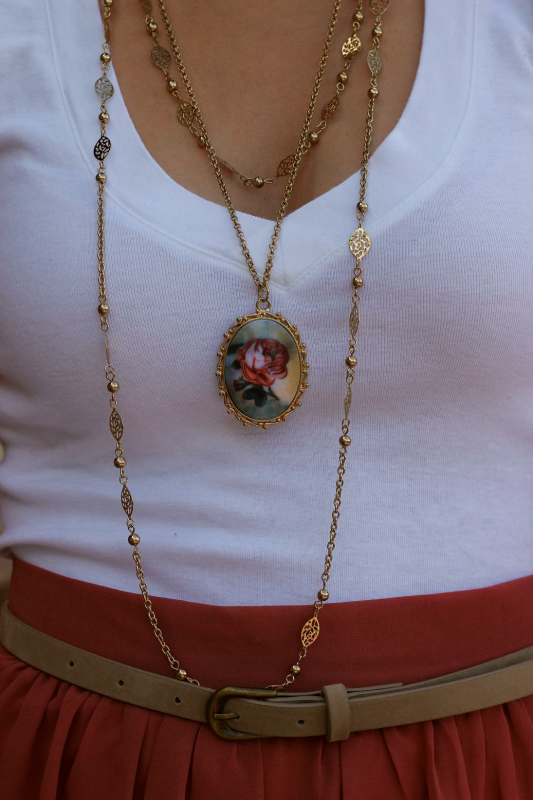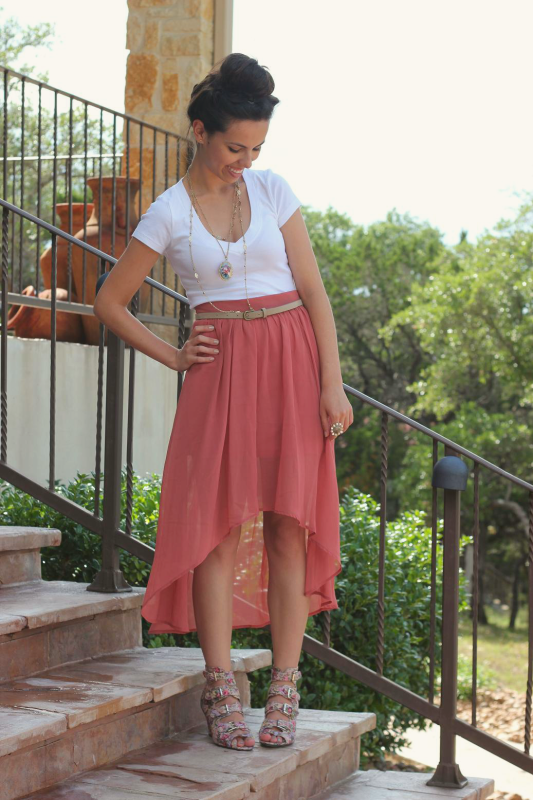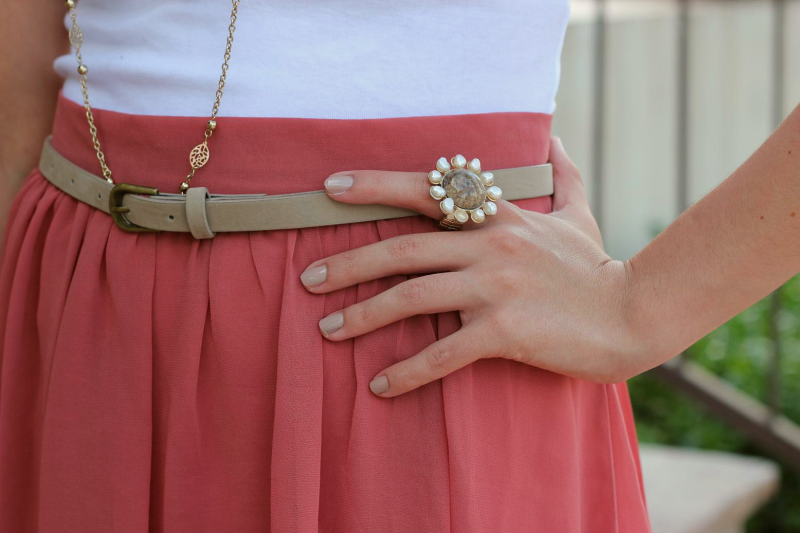 { F21 skirt & belt | Old Navy top | GoJane wedges | vintage ring }
I decided to go for a simple feminine look for today's outfit implemented with some neutral tones, a pretty blush color (hello again high-low skirts) and topped off with a floral print. I adored these shoes when I first saw them at
GoJane.com
(my favorite online shop for cheap finds), but the wedge is a bit slim so I tend to stumble in them (not so feminine of me). Or maybe I'm just clumsy. Eh, I'll just blame the shoes.
I'm kind of ecstatic right now because I finally figured out how to add a "pin it" button to the bottom of all my blog posts (something I've been trying to do
forever
). I can't believe I didn't have to rely on Trae for this one; he's the go-to guy whenever my computer decides it hates me. So yeah, take THAT technology! Now all you pinners out there can pin my photos to your own pinterests if you wish! Please let me know if you have any trouble with it!
xx