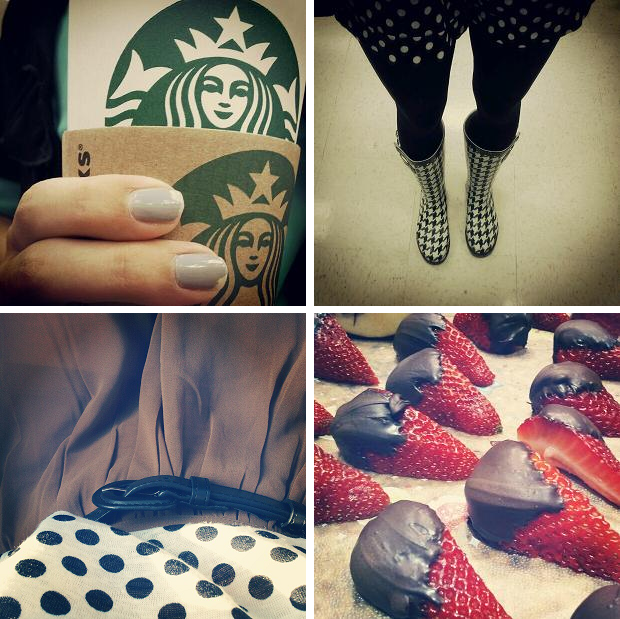 The first week of my time off from school has come to a close, and it was a very busy week indeed. So much job hunting! One job application asked me to draw a cartoon character, so I thought I would share my useless talent of being able to draw Spongebob haha! I almost got a job at a local restaurant, but then they found out I would be going back to school in August. Ugh!
The past few days have brought tons of rain to Texas! I had to whip out my good ol' rain boots for the occasion. We don't get a lot of rain here, so when it does come, I use it as an excuse to stay inside and eat soup all day. Of course, I'll make an exception of going out for my usual chai tea latte at Starbucks... but that's it, I swear! ;)
Only a few days left to enter the
SwimSpot giveaway
y'all!
xx