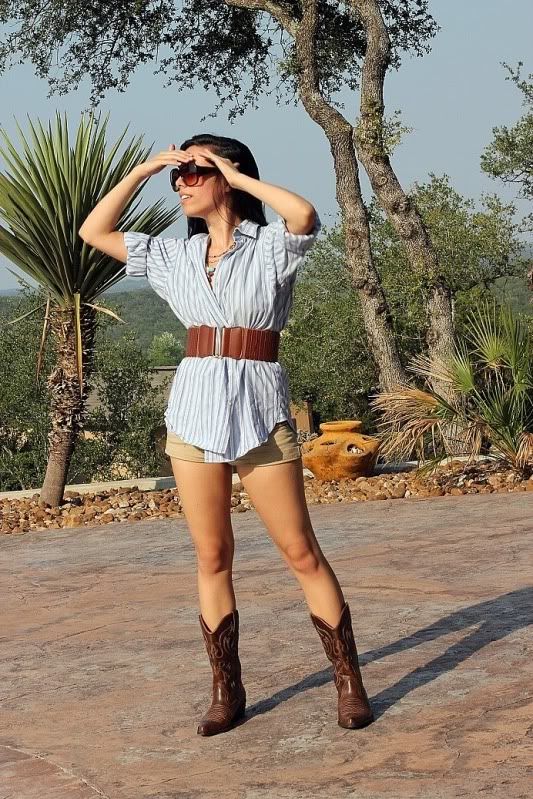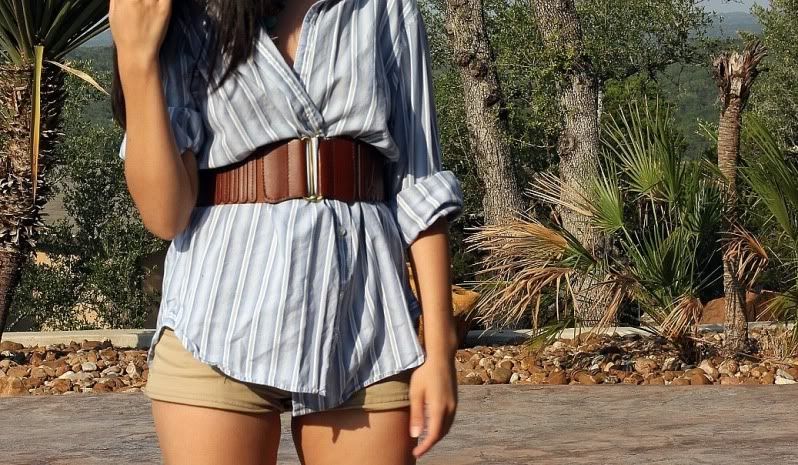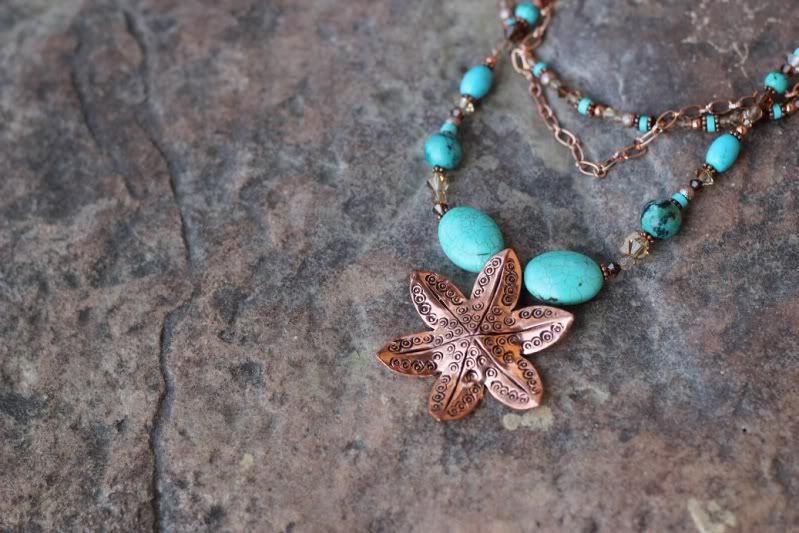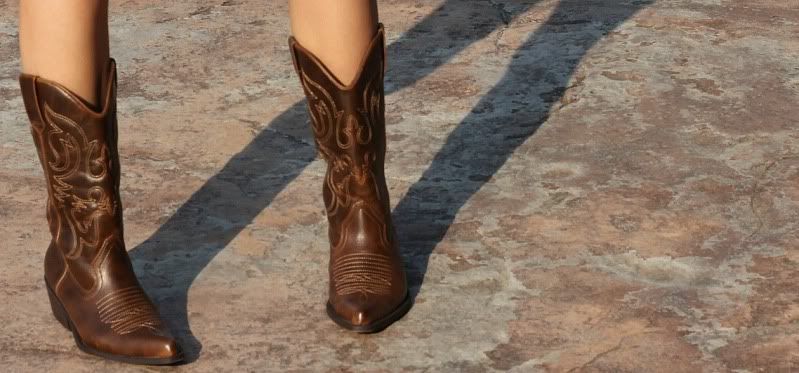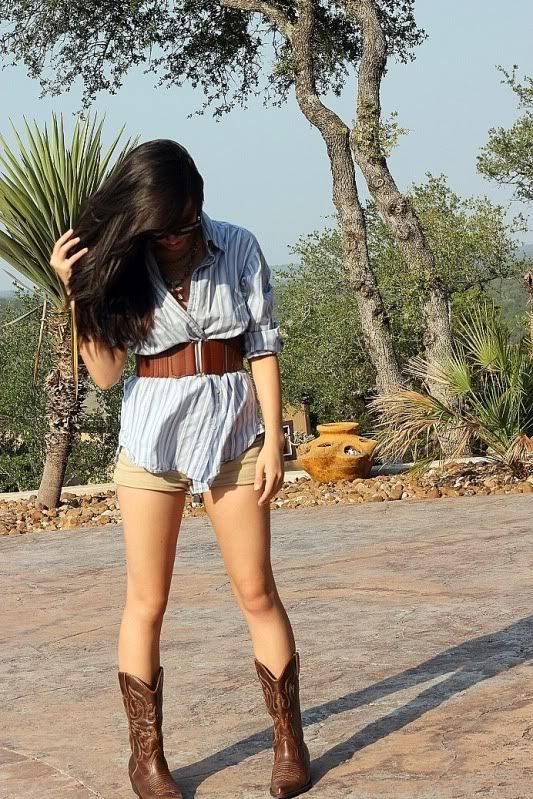 Boyfriend's shirt
Target shorts
Charlotte Russe belt
Steve Madden boots
Aldo sunnies
Giveaway prize necklace
Well, more like stolen FROM boyfriend. Trae was about to throw away this shirt he used to wear for work. I couldn't bare to see a perfectly nice shirt simply be tossed in the trash, so I took it! Of course it was too big for me, but after rolling up the sleeves, wrapping (not buttoning) it around my torso, and synching it with a belt, it came out fine! Not too shabby, eh? I kind of want to try it with his other shirts now... hehe. I'm also wearing the necklace I won in
Gentri's
giveaway! I absolutely love it.
It's hard to tell, but these pictures were taken right after I got a haircut! I got full bangs (instead of my usual side-swept bangs), but here it's hard to tell because the wind kept blowing them to the side. I'll try to get better pictures later! I was going for that
Zooey Deschanel
look, but it didn't exactly work out that way haha.
Also, I was just recently featured on
Broke & Chic
which is crazy because I've never been featured in anything! Awesome!
xx
P.S. I noticed I gained a few more followers! Thank you guys so much!