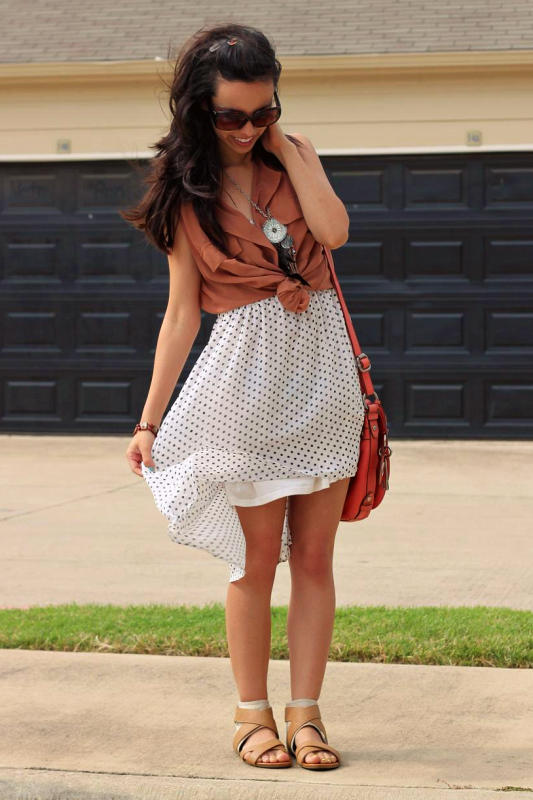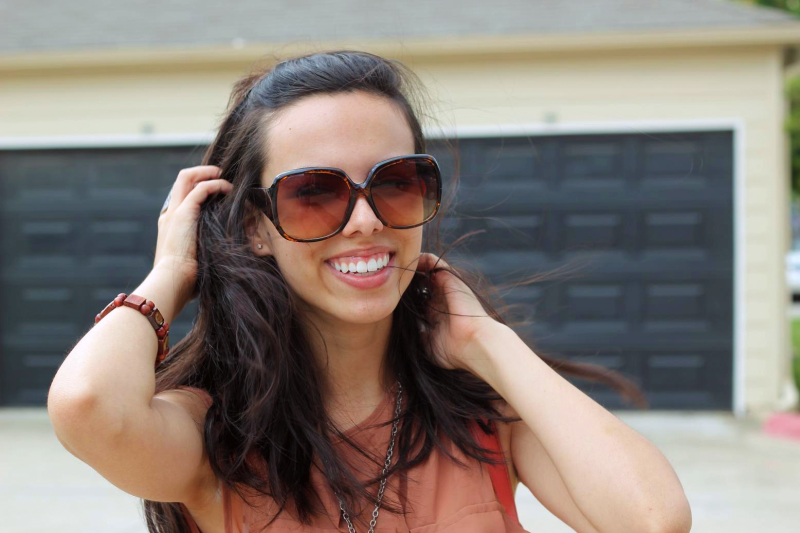 { Cotton On dress & top; Target sandals; F21 rings & necklace; Fossil bag; Aldo sunnies }
Once I become brave enough to try new trends, I tend to go a bit overboard. Like the high-low skirt trend for example, I used to
hate
them. And now I can't get enough! This is actually a high-low dress, but the bust area was so loose that I wanted to add an extra layer for some coverage. Keepin' it classy!
This is my first ever Fossil bag, and I absolutely adore it! Well, I'm not sure if I can technically call it
mine
yet. My stepdad got it for my mom for her birthday, but she didn't like it very much. What is she thinking?! I'll never know. She plans on returning it, so I decided to rescue the poor bag and took it back home to Austin with me lol. Mom wasn't too pleased about that...
xx